Enabling Spycall on Non-Rooted Samsung Phones
To use Spycall on a non-rooted Samsung you need to download and install a separate application after you have completed the main installation of the FlexiSPY app.


Spycall for non-root will not work on any other phone except Samsung running Android 9-12
1. Download the Spycall application (Phone App)



Open up your phone internet browser and navigate to the website

At the Private Software Repository screen, add a check in the box for " I am a customer and I have a license code ", then tap View all software .

Tap on the
Phone app
icon to start the download.
Once the download has completed tap the file to begin installation.

2. Grant permissions to Phone app


Go to Settings > Apps > and type Phone


Tap the first Phone app that appears on the list

(the dark green one)




Go to Permissions -> Allow all 4 permissions



3. Change default phone app settings


Go to Settings > and type default apps

Tap Default apps

Tap Phone app

Tap Phone app (the dark green one)

Select 'dont ask again' if you see it as an option
Confirm the change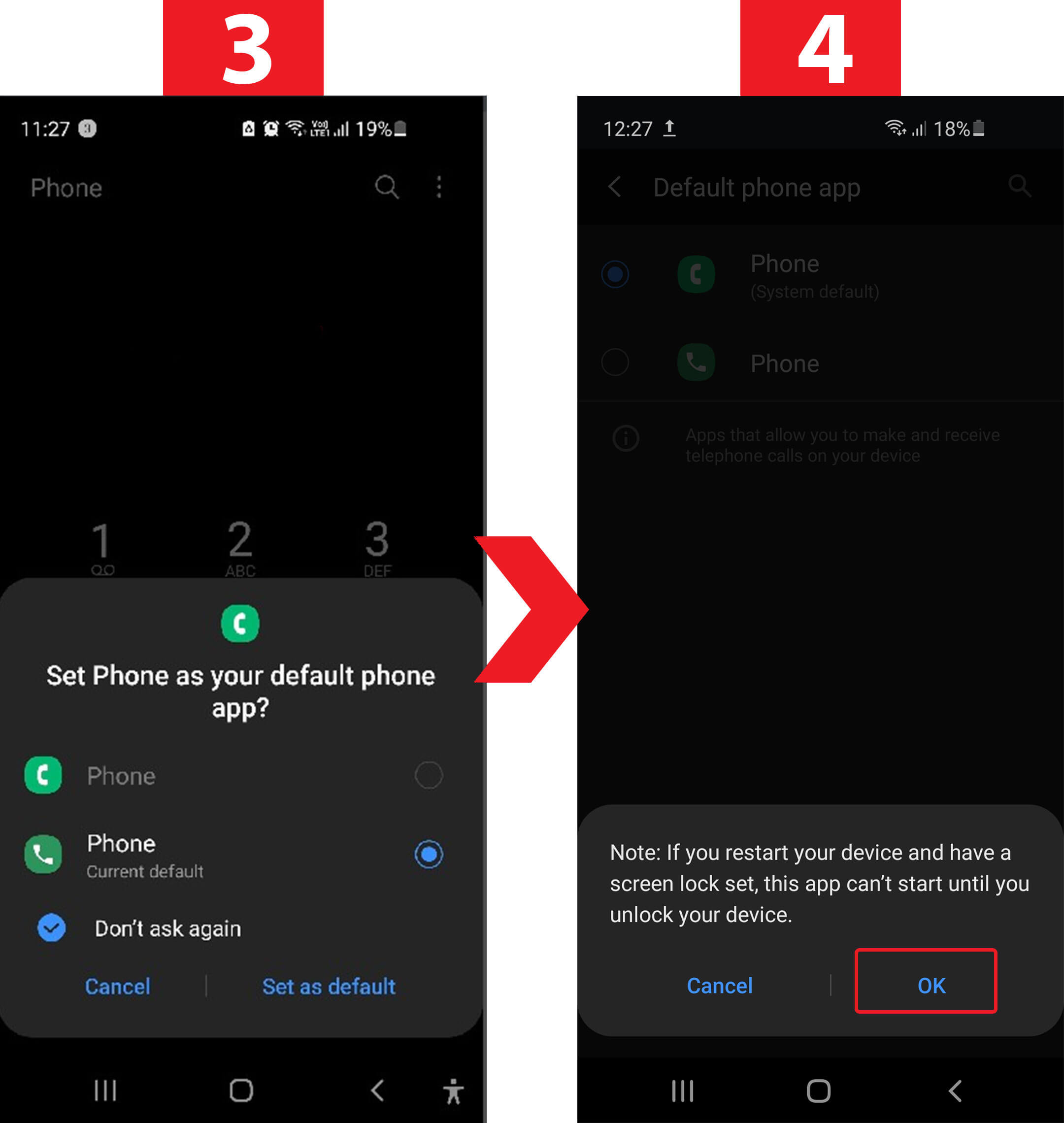 4. Hide Phone app icon


Go to Home screen settings and with your finger do a long press

Tap Home screen settings

Scroll down and Tap Hide apps

Type phone

Tap the first Phone app (the dark green one)

Tap Done

5. (If Device is Running Android 12) — Confirm default phone app


Go to Home screen
Tap Phone app
Popup will appear
Select the second Phone app (dark green icon)
Select Don't ask again
Tap Set as default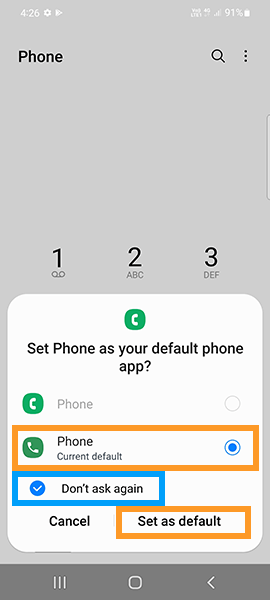 6. Disable the beep sound made when Spy call ends


Go to Home screen and open the native Phone app


Tap on the 3 dots > Settings > Call alerts and ringtones -> and switch OFF Play tone when call ends